Your home should be like your castle. Now your home or business could actually be an ancient castle! Italy has a new initiative called CAMMINI E PERCORSI (ROUTES and PATHS) that offers over 100 castles, farmhouses, and monasteries to both citizens and non-citizens. The project's goal is to develop the 'slow tourism' sector through public-private partnerships that make use of vacant and dilapidated buildings across the country.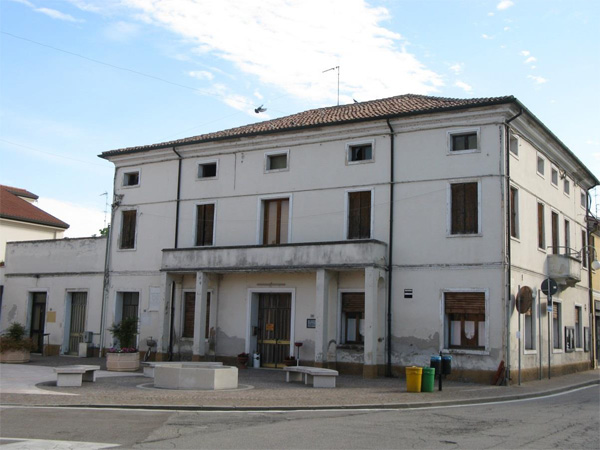 This new program is part of the Italian government-run State Property Agency and backed by Italy's Ministry of Tourism. It includes 103 ancient structures located along eight historic routes. These routes extend across the country and the nearby islands of Sicily and Sardinia. Entrepreneurs will receive free buildings if they convert these properties into tourist destinations. This is a continuation of ongoing Italian initiatives to reenergize public buildings. Another similar initiative, Valore Paese-Faro, is dedicated to the recovery of lighthouses and coastal buildings and has already had great success. These projects are all part of the Strategic Tourism Plan 2017-2022 and of the National Tourism Cycle Plan / Extraordinary Plan of Tourism Mobility (Piano Strategico del Turismo 2017–2022 e del Sistema Nazionale delle Ciclovie Turistiche/Piano Straordinario della Mobilità turistica).
Applicants are required to submit a proposal that outlines their plans for transforming their preferred building into a tourist attraction. The selection process is slanted toward entrepreneurs under 40, cooperatives, and associations. Selected applicants will be awarded rights to the property for nine years with an option to extend for an additional nine years. The agency invites all citizens, slow travelers, and other stakeholders to participate in the initiative through submitting ideas and suggestions for the use of public buildings in the project. There may be several phases to the application.
Some of the potential tourist destinations could include new facilities for the hundreds of tourists, hikers, cyclists, and pilgrims that use the routes each year. Other examples of acceptable adaptive uses of these properties include hospitality, catering, sales of typical products, food and wine, local crafts, selling specialized material for cyclists and walkers, services, complementary specialists (e.g. equipped areas, bicycle and taxi service, small cycling trails, etc.), local promotional offices, tourist offices, info points; territorial, social, recreational, cultural, and creative activities and events; services, complementary specialists for users with specific needs (e.g. children, the elderly, disabled, etc.) and personal services; training spaces dedicated to tourism, slow and professional industries, outpatient clinics, first aid, physiotherapy, etc. There are any number of other uses that are limited only by the program requirements and the applicant's imagination of an applicable use.
Based on the inventory of the available properties, there appears to be a good diversity in the available castles, farmhouses, and monasteries. Some are located in more urban areas, while others are located in more rural areas. The buildings also display variety in the architecture.
These grants are available even to individuals who are not legal residents or citizens of Italy. In addition, businesses, cooperatives, and associations are not required to have their legal headquarters or registered office in Italy. However, it should be noted that the application for participation and all the attachments will have to be drawn up in Italian and the administrative documents accompanied by an Italian translation.
For this year, applications were available from May 9th and the deadline to apply is June 26th. Work on the properties is expected to begin next summer. One or more open applications phases are possible after this first deadline since an additional 200 buildings are scheduled for inclusion in the project over the next two to three years.
CONTACT INFO
Note: These contacts are based in Italy, communication may require knowledge of Italian.
CAMMINI E PERCORSI
This email address is being protected from spambots. You need JavaScript enabled to view it.
Agenzia del Demanio
via barberini 38
Rome, Italy
+39 06 423671
This email address is being protected from spambots. You need JavaScript enabled to view it.