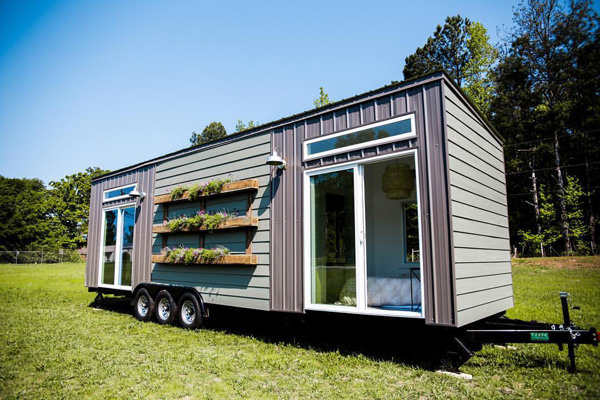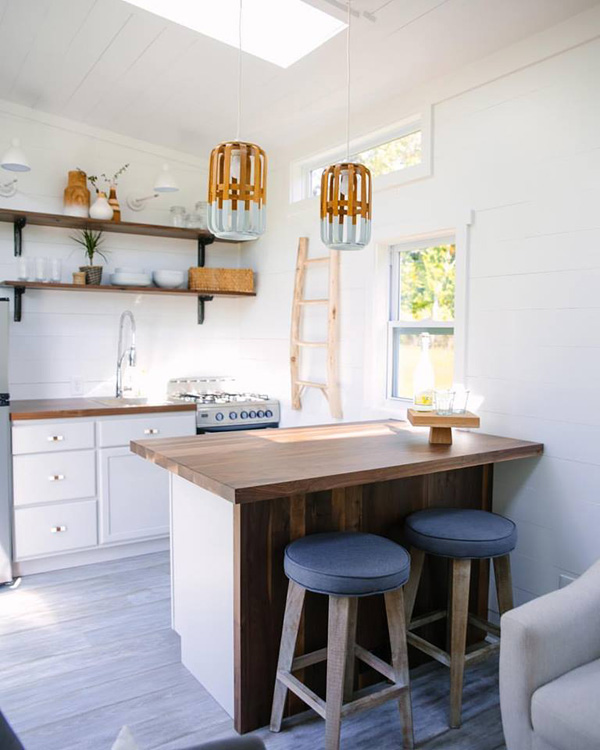 For a donation or a postcard, you could own a tiny home valued at $30,000. This tiny home is 32' long and 368 sq. ft. It features an open design with a full kitchen and bath. There is also a queen-size master bedroom on the main level and a queen-size sleeping loft with a ladder. Reclaimed wood was used to build the structure.
The giveaway is organized by the Lamon Luther Foundation, a non-profit corporation registered in the state of Georgia. The mission of the foundation is stated as providing 'hope for the hopeless craftsmen.' The foundation puts focus on the American craftsman and the art of handmade products by '. . . restlessly pushing the envelope of simplistic design and pursuing unity with sustainability.' The foundation is affiliated with the for-profit social enterprise model of the Lamon Luther shop. The current operation of the shop has expanded from its beginnings as a furniture builder. One of the ways the foundation and the shop attempts to fulfill their goal is by employing those in West Georgia that have been directly affected by homelessness and addiction.
The tiny house is being built in Villa Rica, about 30 miles west of Atlanta. It was designed by Brian Preston, the founder of Lamon Luther. Other giveaway homes have also been designed by Tiny House Build in Ashland, Oregon. The Lamon Luther Foundation will not offer any customizations to the tiny home for the winner. The winner is responsible for any transport costs from the Villa Rica, Georgia location and the tiny house must be picked up within 60 days of winning or the tiny house reverts back to and becomes the property of the foundation.
Entries can be completed in two ways. Entering online requires a donation starting at $20 for one entry. Another way to enter that does not require a donation is by mailing a postcard with your handwritten name, address, phone number, and email address to their shop at Lamon Luther, LLC 905 Rockmart Road, Villa Rica, GA  30180. The next deadline is August 24th. This giveaway has been previously offered and awarded, so it is possible that other giveaways with their own deadlines and requirements will follow after this one.
CONTACT INFO
Lamon Luther Foundation
Tiny House Giveaway
678-983-2111
This email address is being protected from spambots. You need JavaScript enabled to view it.