Details

Category: Florida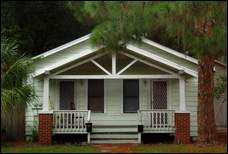 Four historical Florida homes are being given away free to someone who can move them from their current location. These are historical homes built in the early 1900s. Among the styles are a Craftman's Bungalow, a frame vernacular, and a brick structure. Whoever receives one of these houses will help to preserve this architecture by helping to avoid its demolition.
Add a comment
Details

Category: Articles
Welcome to FREE HOUSE NEWS!
Get a free house. If you can move a house, it's yours.
Add a comment